*** This year's Cut-off date for pre-Christmas Delivery is 30th November 2023 ***
Promotional Year Planners custom designed for your business
Promote your business with Tinstar Planners
Tinstar Design supply clear, well designed year planners in quantities of 100 upwards to businesses looking for a cost effective way of reaching new and existing clients with a practical, highly visible advert. By giving your potential customers a year planner, you'll be putting a huge, memorable advert in front of them every single day of the year. If your clients find it useful, they'll want another the following year.
Our year planners have a robust, glossy write-on / wipe-off surface. The planners can be supplied flat-packed or in individual tubes.
Promotional Year Planners designed by Tinstar Design
2024 personalised wall planners from Tinstar Design are highly effective promotional tools for your business. They are useful as 2024 calendars, ideal for staff holiday planners for your clients & suppliers, and they are great year-round, highly visible adverts for your company.
Tinstar Planners come in various sizes. Our most popular calendar sizes are:
Tinstar sub-B1 Year Planner (914 x 660mm)
A1 paper size (594 x 841mm)
A2 paper size (420 x 594mm)
For non-standard sizes or quantities, please complete our 2024 year planners quote request form.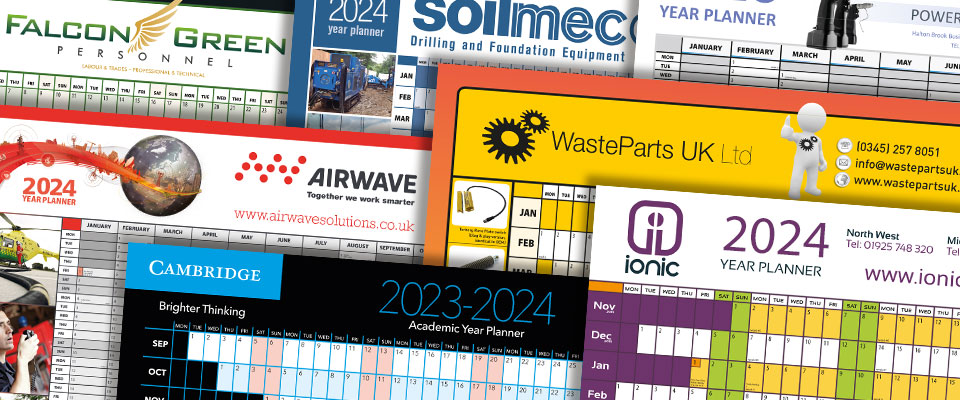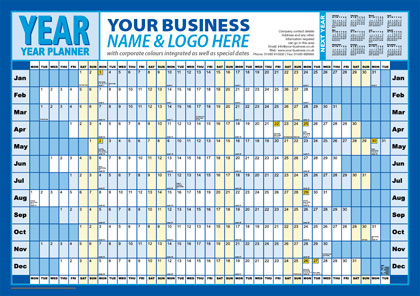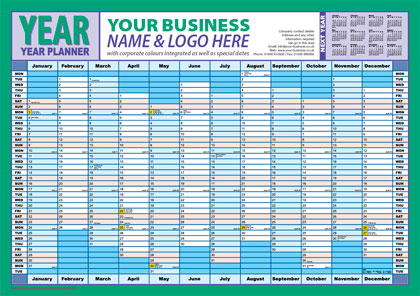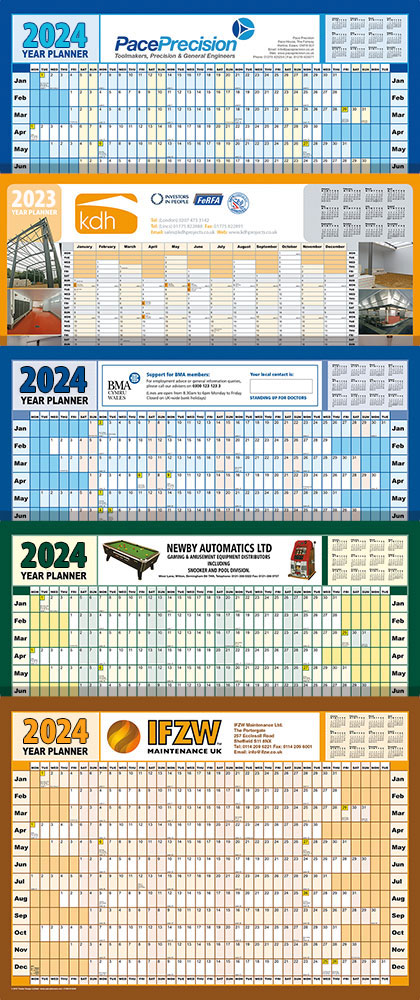 Top