This Day in History Perpetual Planner Poster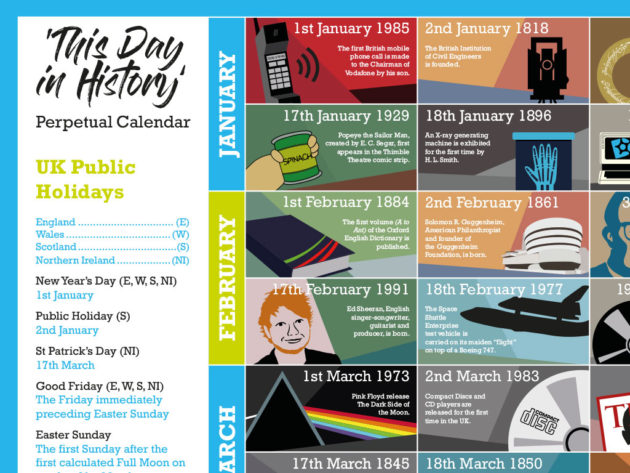 We decided to do something a little different this year with our in-house year planner. One of our hard working designers, Matt Craig, took on a monster project – to create a different illustration for every day of the year, using an interesting (and occasionally not at all interesting!) event from history as inspiration.
The result is this stunning collage of colour – and it doubles as a perpetual year planner (including February 29th) that will never run out. So it's just as well it's been robustly gloss laminated just like all of our year planners – and one of these can be yours. Visit our absurdly small shop now.
There are a stack of useful dates in the left column including UK public holidays, Saints' Days any many more. For moveable feasts such as Good Friday, there are instructions on how to work out their precise dates each year.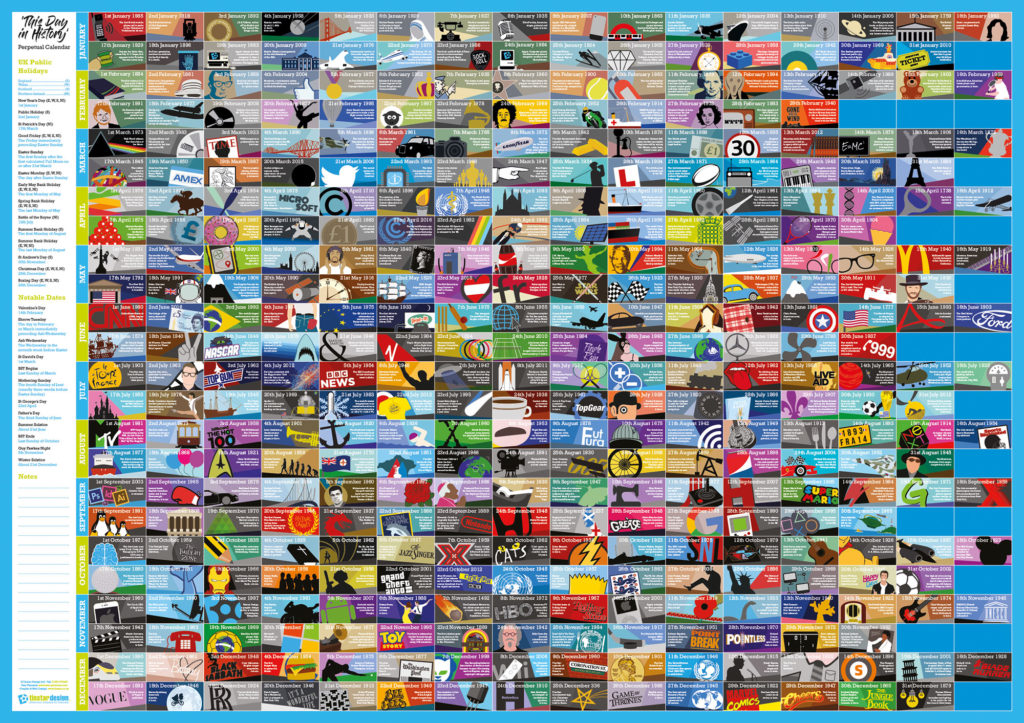 Top